Hand woven Oriental rugs require professional hand washing to prevent fading, shrinking and structural damage.
Antique Persian Heriz Rug circa 1900 - Restored
Hand Washing and traditional cleaning methods can restore the natural beauty and luster of your handmade heirloom Oriental area rugs. This magnicifent antique Persian Heriz rug circa 1890 was expertly hand washed and restored to its original condition by Nejad Rugs in Doylestown PA, whereupon it was returned to the client estate in Tinicum PA (18947) in Upper Bucks County.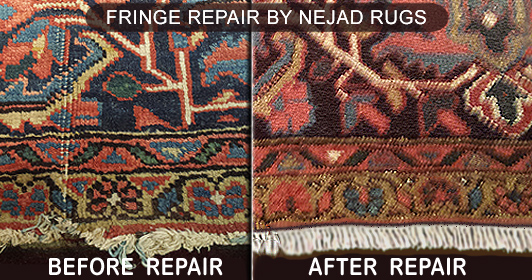 BEFORE/AFTER: The fringes of this rug had been damaged in several places by excessive vacuuming which also snagged and pulled the knots in the weave pattern (shown in photo at left). The rug was repaired and re-fringed by Nejad.
Previous Page | Nejad Home | Contact Nejad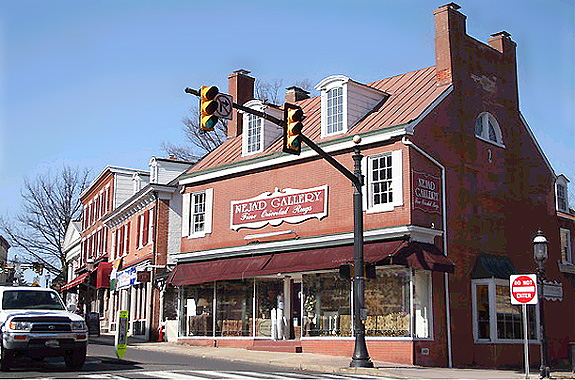 Nejad Gallery Fine Oriental Rugs showroom - Nejad is located at 1 North Main St
at the corner of North Main & East State Streets in historic Doylestown, Pennsylvania.