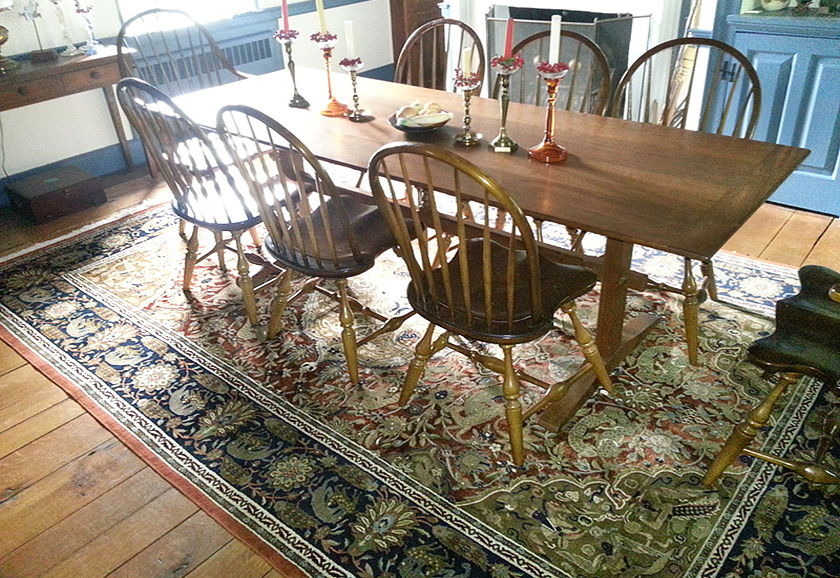 Restored: This artfully hand-crafted rug was made in Kashmir and contains a silk and wool pile that creates the classical hunting motif.
Kashmir Rug in Pipersville PA Restored by Nejad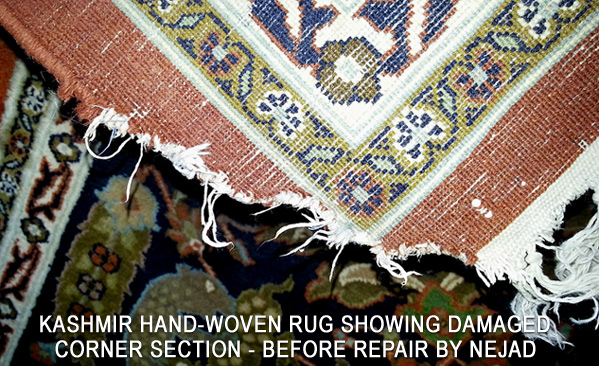 Kashmir carpets are renowned for their quality and style, which equate to them becoming life-long investments that families are able to cherish for generations. This particular rug had one corner damaged by a 7-month old puppy (see photo) who greeted me a heart full of joy - you would have never guessed she had damaged this rug. In order to preserve the value of this Kashmir rug and ensure that it will be passed down through generations, it was in need of a serious repair. One that Nejad Gallery prides itself on. All of our repairs and restorations are completed in-house to maintain the utmost quality for our customers.

Take a look at the before and after photos to understand the severity of the damage and the high-quality restoration that was performed on this rug. If you find yourself in need of a similar repair, or any type of repair at all, please do not hesitate to contact our Doylestown location (215) 348-1255, or stop in with your rug for a free estimate.
Save an additional 25% off any rug repair or rug cleaning by using the coupon below.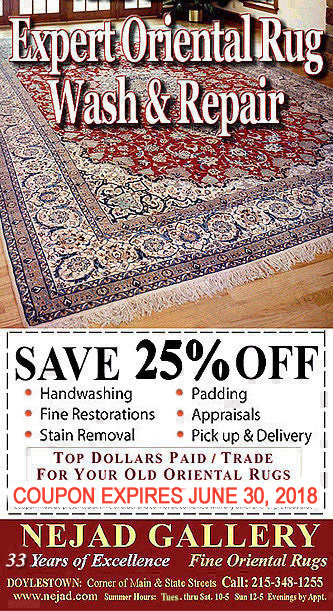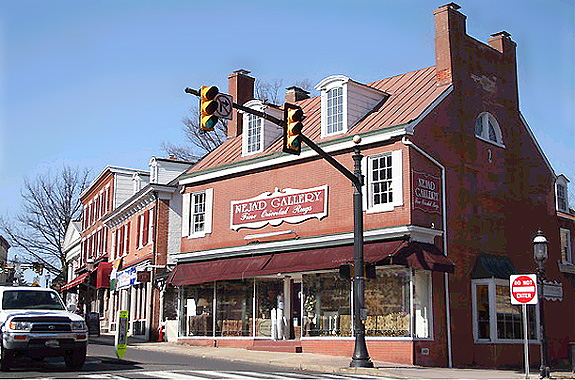 Nejad Gallery Fine Oriental Rugs showroom - Nejad is located at 1 North Main St
at the corner of North Main & East State Streets in historic Doylestown, Pennsylvania.

Nejad offers a huge selection of magnificent Persian and antique Oriental area rugs,
including mansion sizes, rounds, squares & runners as well as many hard-to-find sizes.
Expert antique rug cleaning & washing, restoration and appraisal services offered.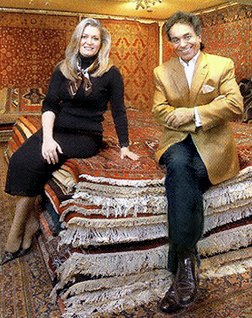 "We've built personal relationships all over the world. We
import, we design and we oversee production and every
step of the journey to bring the rugs to your home."
Theresa & Ali Nejad - Nejad Rugs
Previous Page | Nejad Home | Contact Nejad