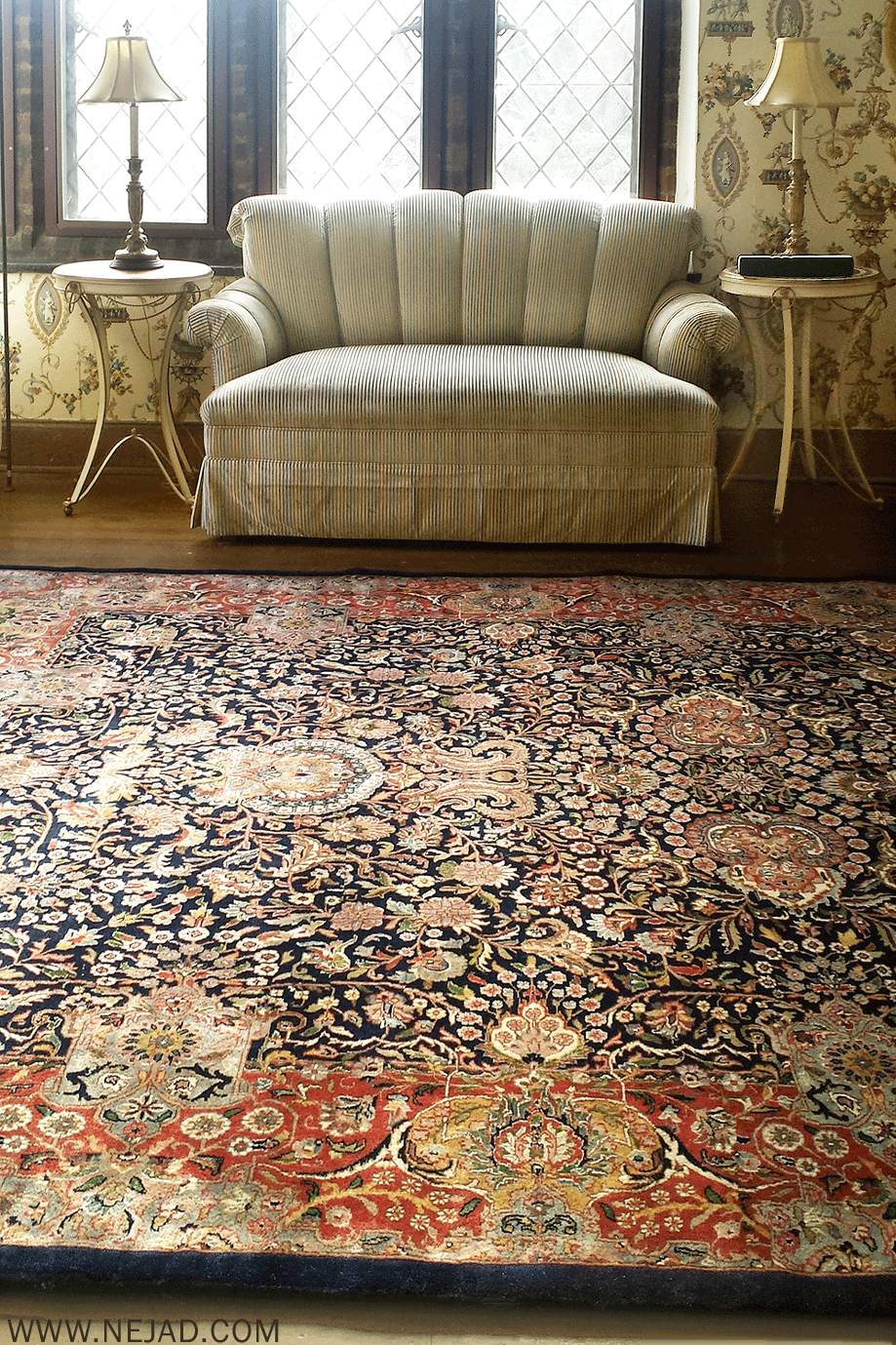 The Mohtesham rug's exquisite design and rich colors perfectly complement the formal elements of this Doylestown estate's interior.
Doylestown Estate features Mohtesham Rug by Nejad
Nejad's beautiful fine hand knotted Oriental Rug Persian Mohtesham design in rich dark tones perfectly complements the room's elegantly formal Schumacher wall paper - St. Claire Le Chateau in cream and pewter - and the tufted channel-back sofa in a light neutral fabric.

Previous Page | Nejad Home | Contact Nejad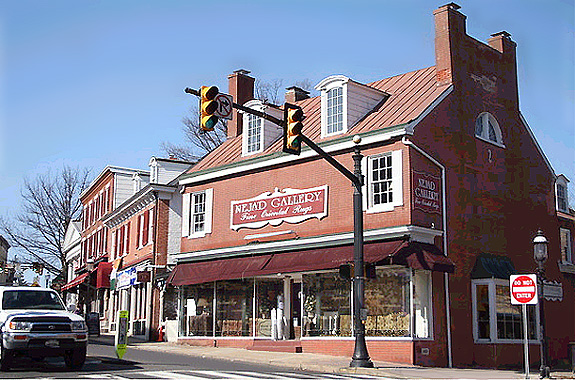 Nejad Gallery Fine Oriental Rugs showroom - Nejad is located at 1 North Main St
at the corner of North Main & East State Streets in historic Doylestown, Pennsylvania.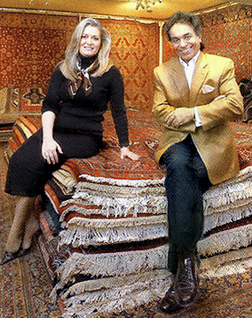 "We've built personal relationships all over the world. We
import, we design and we oversee production and every
step of the journey to bring the rugs to your home."

Theresa & Ali Nejad - Nejad Rugs

Nejad Rugs · 1 North Main Street · Doylestown, PA 18901 · 215-348-1255