Nejad is an International Distributor of Fine Oriental Rugs
Dubai United Arab Emirates is renowned for its luxuriant standard of living, inspirational architecture, pristine beaches and it's international city - where the discriminating consumer has learned to procure and enjoy life's finer things. For over 37 years, Nejad Fine Oriental Rugs has built a reputation and business by providing clients with an extensive selection and impressive array of investment-quality carpets at the best price - and featuring an inventory of over 30.000 rugs in stock.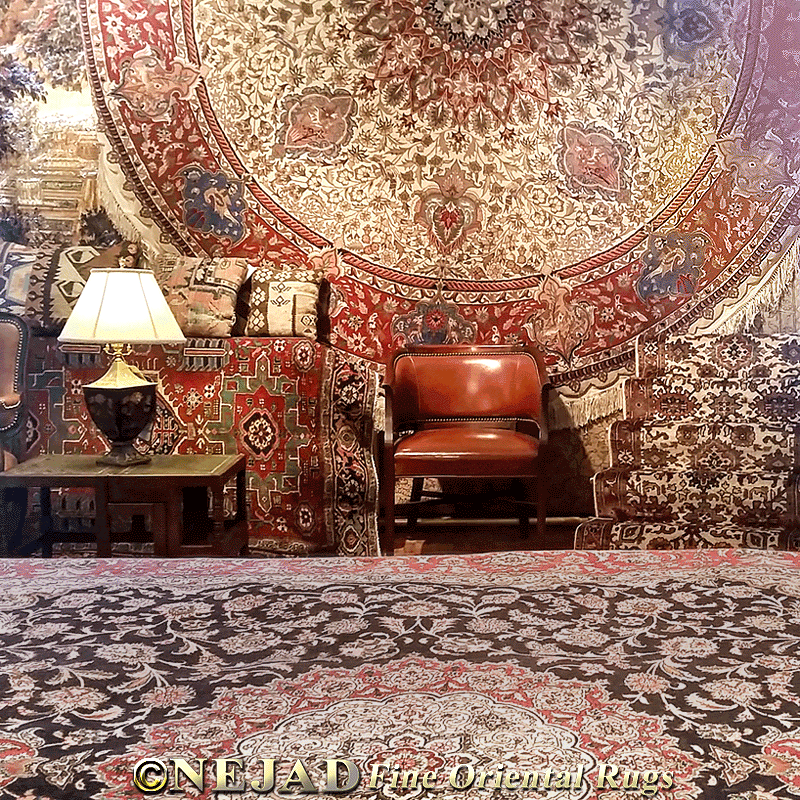 Largest Selection of the Most Popular Persian Carpet Styles
In addition to our extensive collection of traditional Persian area rugs and antique carpets, we offer a huge selection of decorator rugs in all ahapes and sizes including mansion-size Persian rugs round rugs square rugs and a huge selection of rug runners. Whether you are seeking an investment-qualityy carpet or a decorative silk rug for your home, we are happy to help you find the ideal piece from our immense collection.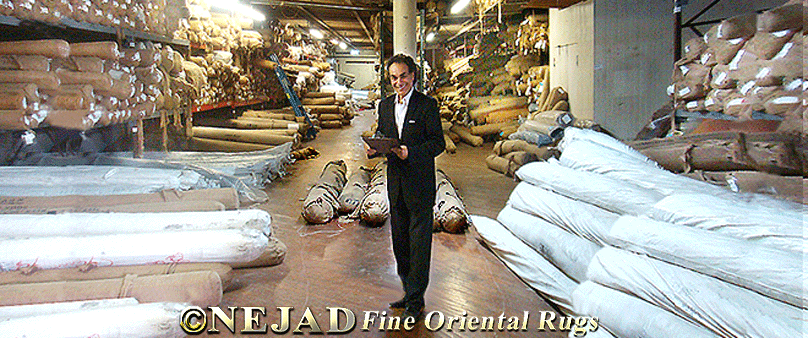 Why Nejad Offers Dubai the Best Deal on Fine Oriental Rugs
Today, in these challenging times, Nejad is thrilled to offer our outstanding product line and exceptional service to private buyers in Dubai and the United Arab Emirates. Our incomparable carpet collection includes genuine antique Persian rugs, traditional and neoclassical carpets as well as stylish vintage rugs. We invite you to explore our selection and see why Dubai comes to Nejad for an outstanding selection of top-quality textile products - and always at the best and most competetive pricing.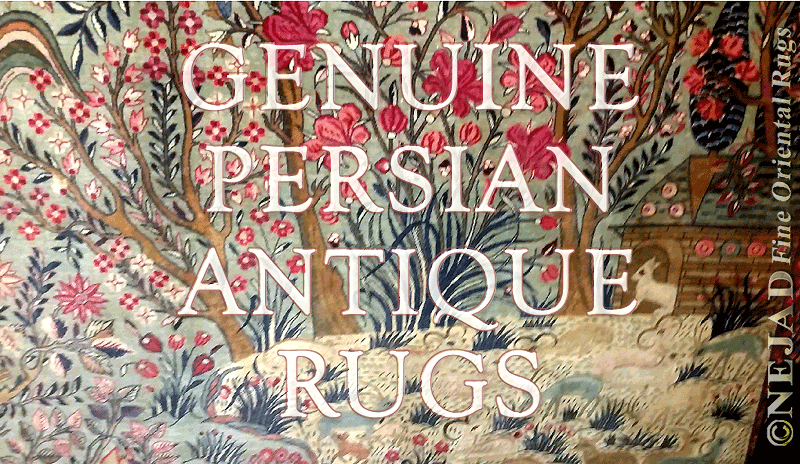 Nejad is Dubai's Source for Genuine Persian Antique Rugs
Nejad is committed to excellent Quality and Fair Value To Buyers Of Oriental and Persian Rugs in Dubai UAE. Shopping for Oriental Carpets and Persian Rugs in Dubai from the Nejad Collection of fine oriental rugs allows you to browse our extensive inventory by rug type, rug style, rug size and rug color.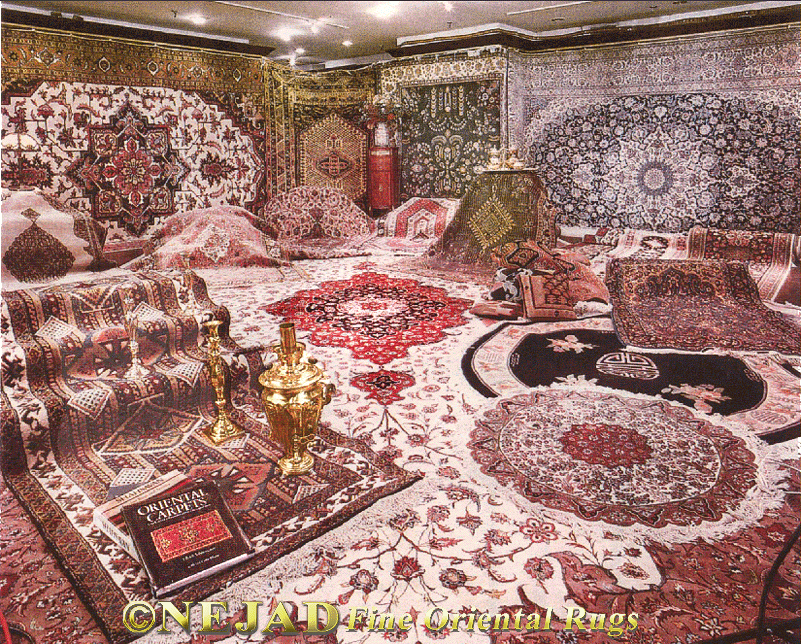 An Endless Array of Area Rugs, Runners, Round & Square Rugs
At Nejad our popularity and reputation are built on our ability to connect private buyers, collectors and designers with the most complete selection of new, antique, vintage and program rugs.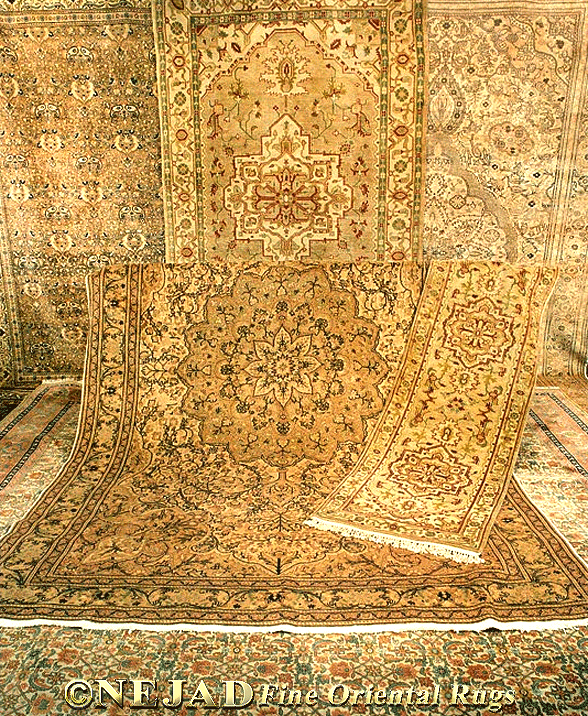 For Quality, Selection and Value - Shop Nejad Rugs First!
Carpet buyers put an emphasis on quality, value, style and design by seeking out products that meet strict standards. Designers Manufacturers and Importers of fine rugs for over 37 years Our industry connections help us locate and acquire new items regularly. These pieces represent the finest in hand-knotted carpets from Persia's most famous weaving centers including Kerman, Kashan, Heriz and Tabriz.
Our Warehouses are Overstocked with New and Antique Rugs
At Nejad we've pioneered the online rug-buying model and perfected the process so you can shop with confidence Whether we're working with a client down the street or in Saudi Arabia it's our goal to offer every customer a personalized shopping experience.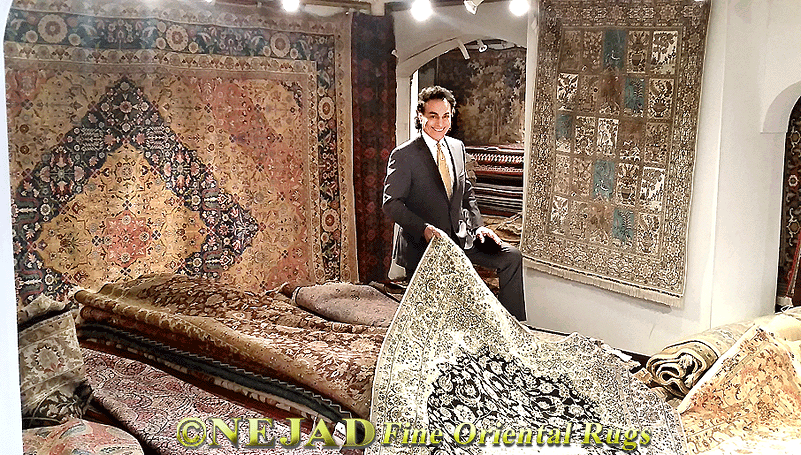 Nejad is an Industry Leader in Rug Design and Manufacture
Nejad is proud to be Dubai's antique rug source and we unconditionally guarantee customer satisfaction and guarantee the fairest market prices compared to items of a similar quality, condition and age from any other dealer. These comprehensive guarantees and policies assure that you receive the highest quality carpet at a just price.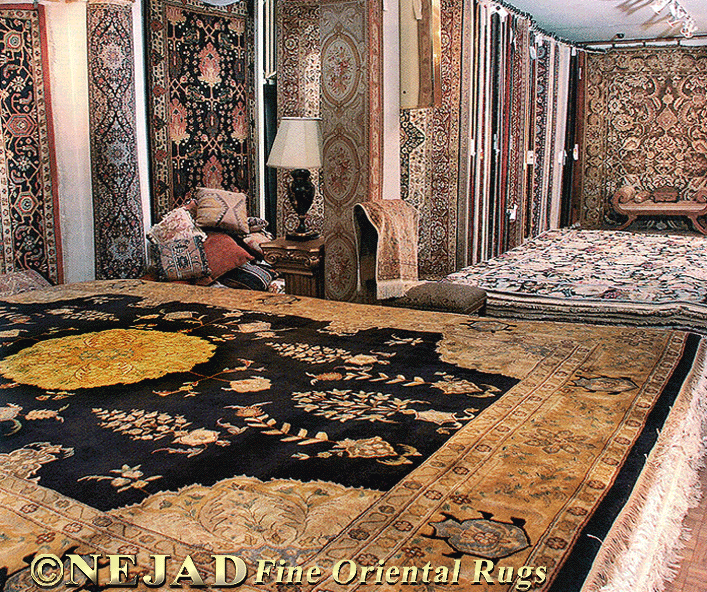 Internationally Shipping to Locations such as Dubai UAE
Nejad commitment to quality, value and customer satisfaction is second to none. Our highly trained carpet experts are available to answer questions and guide you through our inventory. We'll even arrange for your new carpet to be shipped directly to Dubai using the most cost-efficient, expedient and reliable carrier.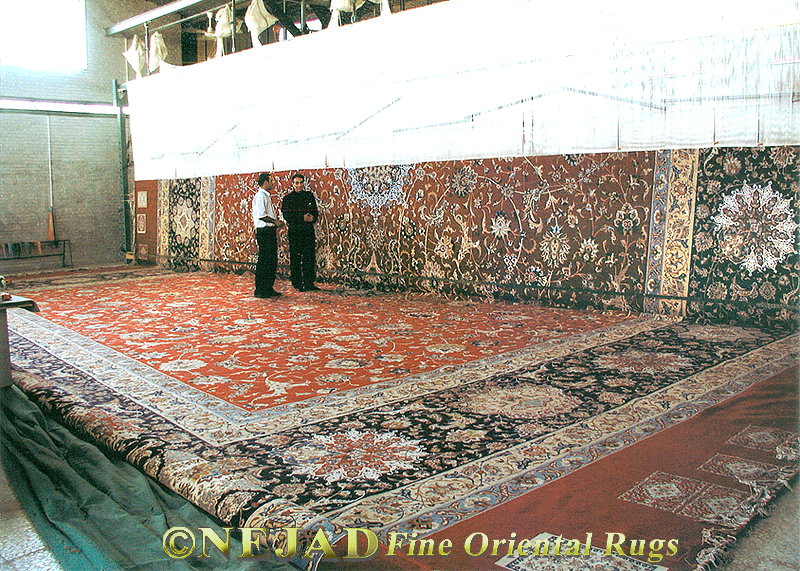 Oversize, Room-Size & Mansion-Size Hand-Knotted Wool Rugs
Our dedication to customer satisfaction doesn't stop after the sale. We see the process through to completion when the carpet arrives at your Dubai home.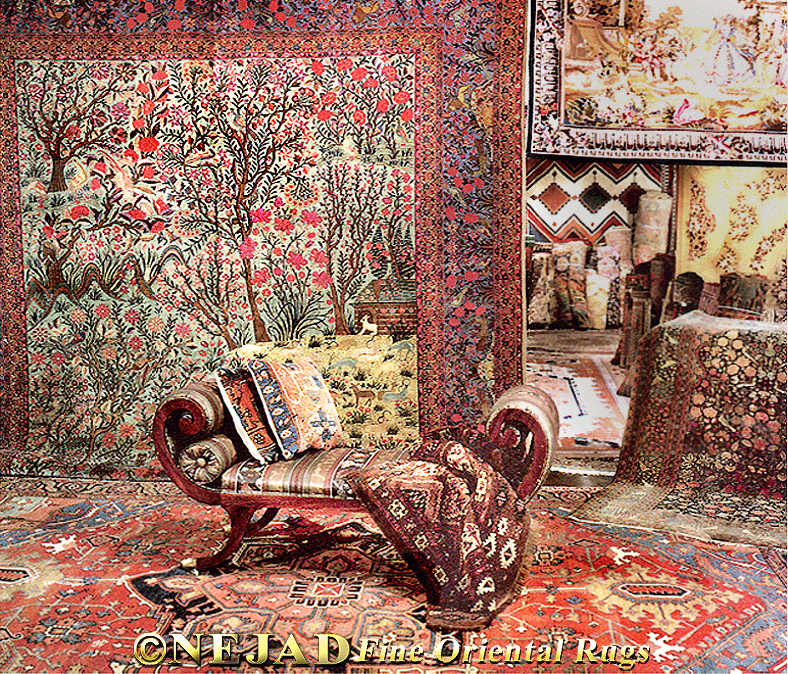 Choose From Program Collections to Rare 1-of-a-Kind Rugs
Our dedication to customer satisfaction doesn't stop after the sale. We see the process through to completion when the carpet arrives at your Dubai home.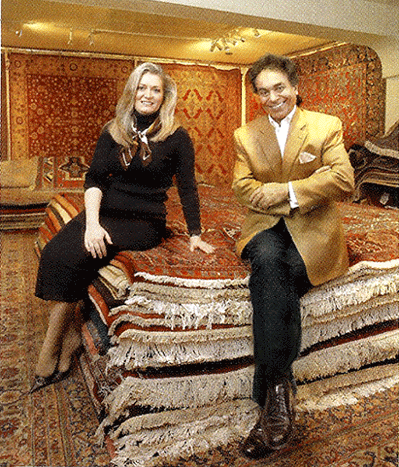 1st in Customer Service & Satisfaction for Over 37 Years!
We invite you to explore our online carpet gallery and view rugs by style, name, place of origin, size or color. Nejad Oriental & Persian Antique Rugs