Nejad Rugs Warehouse Outlet Center -
1845 South Easton Rd, Doylestown, PA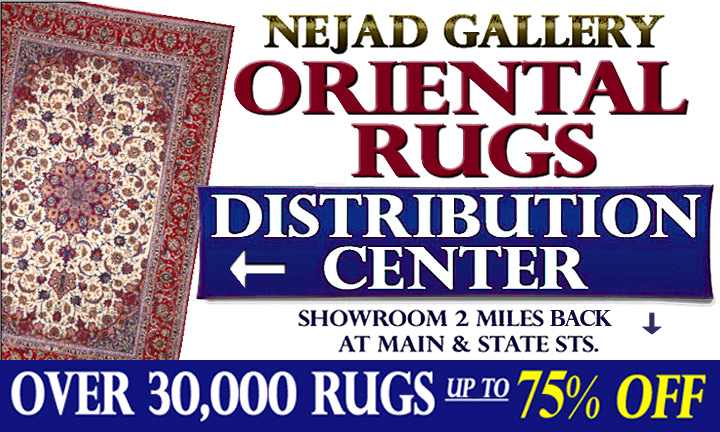 FIRST TIME EVER OPEN TO THE PUBLIC!
DON'T MISS THIS 1-TIME OPPORTUNITY TO BUY AT BELOW WHOLESALE PRICES!
NEJAD'S BUCKS COUNTY RUG WAREHOUSE DISTRIBUTION OUTLET & CLEARANCE CENTER WILL BE OPEN TO THE PUBLIC FOR 2-DAYS ONLY!!
1845 S. EASTON RD. ( THE DOYLESTOWN 611 BYPASS )
CALL 215-348-1255 FOR DETAILS!