~ Welcome ~

Visit our 2ND SHOWROOM . . . . .
Nejad Rugs & Home · 21 North Main Street · Doylestown
Shop for Fabulous Furnishings & Home Accessories ...

Come In and Browse a Unique Collection of Classic, Hard to Find,
New, Semi-Antique & Antique Artwork and Interior Furnishings
Including . . . . .
Decorative Arts, Rugs, Rug Runners, Furniture, Tapestries,
Crystal, Lighting, Mirrors, Paintings, Sculpture, Pillows
Some of the featured items currently available: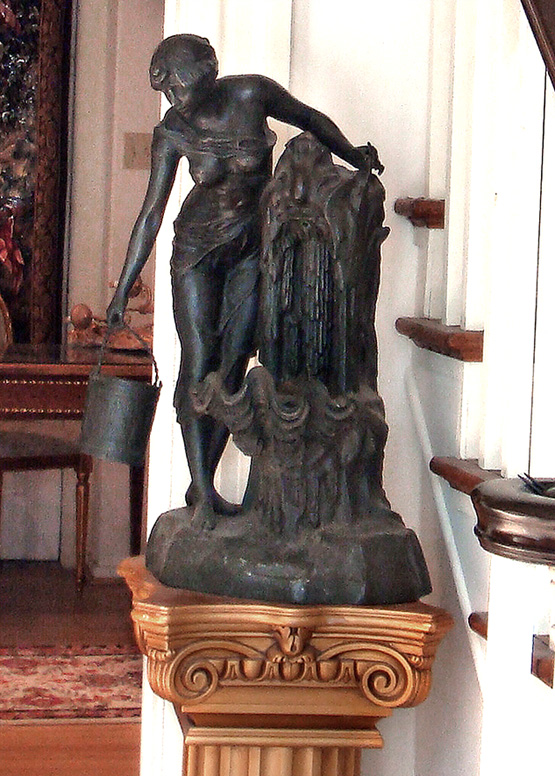 Antique Bronze French Sculpture - Alfred Foretay
Alfred Jean Foretay (1861-1944) French / Swiss Sculptor


•

Attended the Ecole des Beaux-Arts, Paris (1877) and studied under Falguière.


•

Juried exhibitions: received honorable mention in 1891 and a gold medal in 1904


•

Known for exquisite statuettes and figurines rendered in an Art Nouveau style.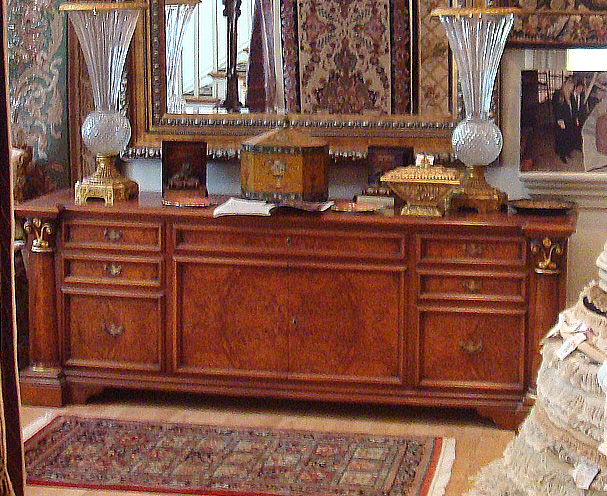 Italian Furniture - Francesco Molon
Francesco Molon Italian Luxury Furniture


•

for over 50 years an international leader in custom furniture and custom furniture design


•

www.francescomolon.com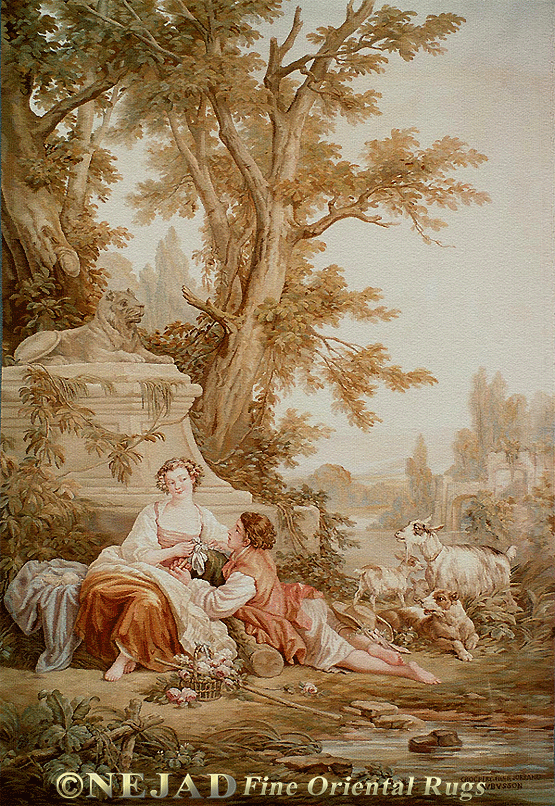 Antique French Aubusson Woven Tapestry - after Boucher
Antique French Aubusson Tapestry after François Boucher


•

French Aubusson Croc Pére & Fils & A. Jorrand (revivalist) Tapestry - circa 1900


•

after the masterwork painting La Musette by François Boucher c. 1750


•

More Information about this Tapestry


James Stewart Grandfather Clock
JAMES STEWART & SONS (CLOCKS) LIMITED


•

Top of the line family-owned Irish manufacturer of clocks and grandfather clocks

Designer Pillows - Austin Horn
Austin Horn Luxury Collection


•

Offering a selection of beautifully designed and crafted pillows from the Austin Horn collection that will exceed your expectations for luxury, quality and value.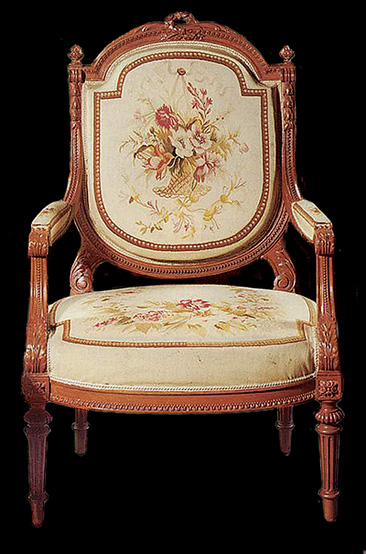 Antique French Napoleon III Chair
Napoleon III (1852-1871) Style


•

An eclectic, yet academic, style of decorative art, architecture and furniture incorporating elements of various historical styles


•

This popular style was influential throughout Europe and the United States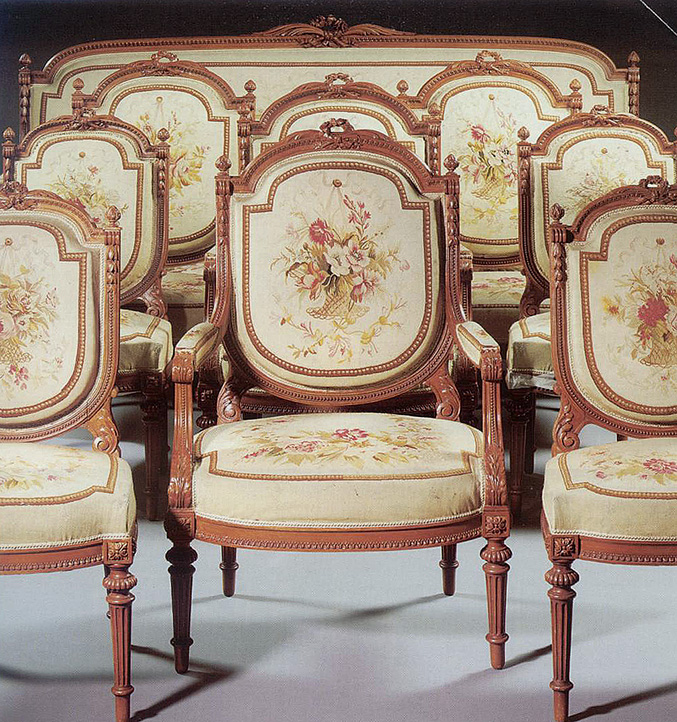 Antique French Napoleon III Salon Suite Circa 1850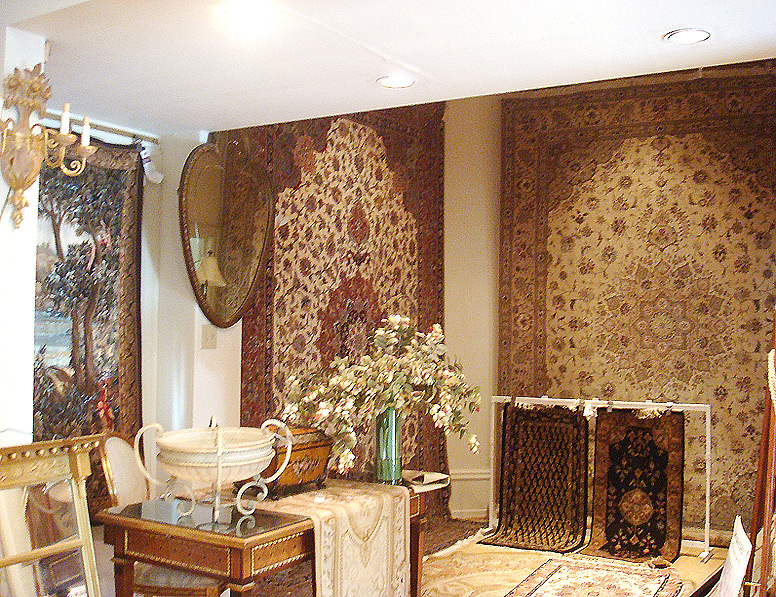 New and Antique Persian Oriental Rugs
Antique Caucasian Rugs
Antique Chinese Rugs
New and Antique Kilims
New and Antique Runners
New and Antique Round Rugs
New & Antique Decorative Arts
Bucks County Oil Paintings
Navajo Textiles
Antique French Mirrors
Antique French Lighting Sconces and Chandeliers
Antique French Clocks
Antique French Tapestries
Antique French Furniture
Antique French Bronze Statues
Antique French Crystal
Irish Grandfather Clocks James Stewart
Italian Furniture Francesco Molan
Karges Furniture
Scalamandre Fabric
Designer Pillows
Austin Horn Collection Bedding & Pillows
New and Antique Decorative Accessories
Just a short walk from our main showroom . . .
NEJAD RUGS & HOME

21 North Main Street, Doylestown, PA 18901 • 215-348-1255