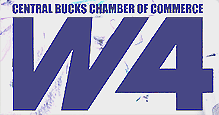 Date Published - Spring / 2010
NEJAD ORIENTAL RUGS WEAVES CULTURES TOGETHER
By Anne Biggs, Journalist
Stories unfold beneath your feet. Beauty is captured in a downward glance. Thousand year-old handicraft techniques cushion your every step.
Walk into the Nejad Rug Gallery at State and Main in Doylestown and you are immediately surrounded by history, art and traditional fiber craft in an almost dizzying array of intensely rich colors and patterns. With only a little effort, you can imagine deft fingers knotting brilliantly hued silks or wools to make each hand-crafted carpet in the showroom, from the smallest mat to the largest 16 by 35 foot expanse and custom-made sizes ready to go out to their new owners.
This is the "art underfoot" that Ali Nejad and his wife, Theresa Capaldi Nejad, experience every day as owners of the 25-year-old business they have nurtured to worldwide success through the weaving of cultures here and abroad.
"Every carpet tells a story, either woven into it or of what people go through day after day in the making of it. People spend lifetimes making just one," says Ali, who readily admits to his deep appreciation and passion for this art form and the artisans who practice it. "They inspire me."
Knowledge of the details
Many people walk across a handmade oriental rug and notice its beauty. Some appreciate the intricate designs and the hundreds of hours of hand-knotting that went into the piece. But only a few rare people have the depth of knowledge required to judge the design and workmanship and to buy or sell with confidence. Ali Nejad is one of those few.
There is much to be aware of when it comes to buying and living with oriental rugs – age, rarity, condition, construction techniques, county of origin, dyes, fibers, the differences between antiques and semi-antiques, cleaning and repairing. Not only is Ali Nejad incredibly knowledgeable about the handmade rug industry, he is also deeply engaged in the process of designing and producing the carpets he sells. The Nejad Gallery website is itself a wealth of valuable information for novices as well as aficionados, including the history of rug-making going back thousands of years and an explanation of the finer points of rug-crafting, from sheep to loom and beyond.
Ali and Theresa – who is director of design for the Nejad Gallery's own collections – travel frequently to carpet-producing communities overseas where they purchase carpets and oversee production to make sure the weaver's work matches the inspiration. They have 20,000 to 30,000 handmade carpets in the Doylestown showroom and two Bucks County warehouses, and each week ship dozens all over the country and beyond to discerning customers for their homes, offices and commercial sites. Everything is in stock, including antiques and one-of-a-kind pieces, rounds, ovals, rectangles, squares and runners.
Relationship-driven business
Besides the gallery's own astonishing inventory of traditional, transitional and contemporary carpets, Ali's robust network of agents, weavers and their managers provide his customers with access to carpets made worldwide.
The gallery also specializes in cleaning, repairs and restoration of family heirlooms, much of which is done locally using a network of experts chosen by the Nejads.
"We personally supervise all the work," he says. "Whatever is done must add value to the carpet and maintain its integrity, antiquity and character. Sometimes we have sent them overseas for restoration to where they were originally woven. The process can take a couple of years or more.
"We've built personal relationships all over the world. We import, we design and we oversee production and every step of the journey to bring the rugs to your home."
Theresa Nejad develops the gallery's design collections, introducing beautiful and decorative rugs that appeal to a range of tastes and home fashion trends. Bucks County Landscapes is inspired by the colors of the local fields, forests, sky and waterways. Her Beach Rugs were conceptualized from Ali and Theresa's Ocean City summer vacations with family and friends. The Signature Rug Collection is perhaps the most admired, and Bucks County Hook Rugs, featuring traditional country patterns, have been sold at Neiman Marcus.
"She is the most talented person, passionate and fearless," Ali declares. He adds that her work has been published in Architectural Digest.
Giving back
Ali is proud of his involvement with and assistance to charities and non-profits, including schools, veterans' organizations, healthcare facilities such as Doylestown Hospital and Fox Chase Cancer Center, American Red Cross, Boy Scouts of America, Pearl Buck Foundation, Cystic Fibrosis Foundation, World Affairs Council of Philadelphia, PBA and KIVA, the organizations that supplies loans, savings and other basic financial services to the poor worldwide.
The Nejads' extensive travel and the close ties, both personal and business-related, that they've developed with other cultures have given them a unique perspective on international relationships and how to serve the global community. Regarding conducting business in the war-torn countries where many of their carpets are made, Ali says, "Just by being there and knowing what's going on, we recognize that it's going to take time to develop the plans we [American business leaders] envision. And to do that, I have to be there with our team.
"We feel Afghanistan [for example] needs to address stabilization. It has a great deal of history with carpet weaving, and I'm willing to invest my time and resources to create jobs and opportunities that will help stabilize the country. In particular, women in Afghanistan should be taught, and encouraged to teach their children, and that will help. We're willing to do that. It has nothing to do with economics. We want to be a company that contributes and makes a difference. We are sincere about that.
"We are citizens of the world…we ought to be able to use our resources for the betterment of mankind."
Central Bucks Chamber Commerce W4

Previous Page | Nejad News Home