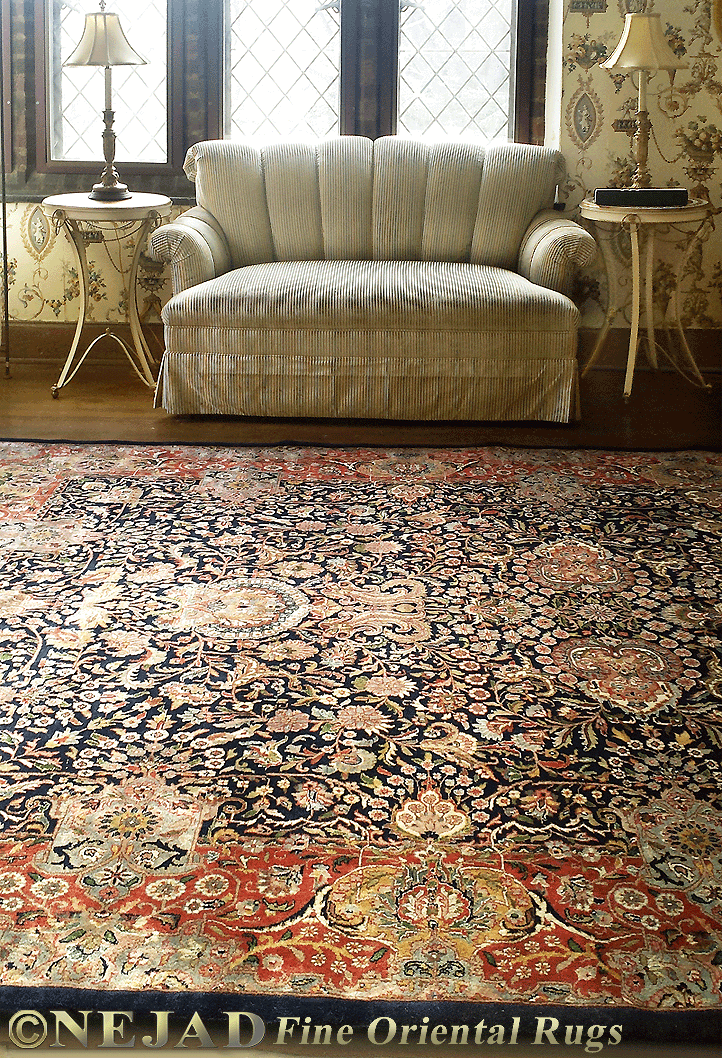 A Persian Mohtasham Kashan design rug – Nejad Signature Museum Collection
# M087BKBR – featured in New Hope PA upscale kitchen.
This stunning Persian Kashan design rug, from
the Nejad Signature Museum Collection, dramatically
accents the interior space of the open kitchen area
in the New Hope PA client's home [pictured above].
The Mohtasham #M087BKBR black/burgundy very fine
quality hand-knotted wool Oriental rug was purchased
at the Nejad Rugs showroom in Doylestown Bucks County
near Princeton and Philadelphia.