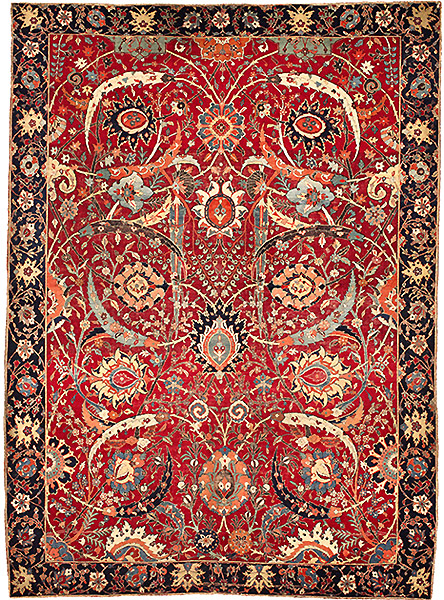 We have been seeing a considerable increase in the demand for high quality antique Persian Rugs over the past two years. This market is dominated by very exclusive high-end professional interior designers and architects in addition to serious rug collectors.
Yesterday's Sotheby's record setting sale of the Clark Sickle-Leaf Carpet at $33.7 million dollars, more than triple the previous rug auction record set in April 2010
by Christie's for $9.6 million dollars, is a good indicator of how hot this market is getting.
In our Nejad Gallery in Doylestown, PA on our second floor we have what a renowned New York interior designer called a "jewel box" of fantastic antique Persian, Caucasian,
Turkish, Indian, and Chinese oriental rugs. This collection has been meticulously accumulated over the past three decades and represents our family's commitment and passion
for magnificent rare Oriental Rugs.
As with all fine art and antiques, it is especially important that you work with the most respected and reputable rug dealer. It can take a lifetime of study and experience to be able to distinguish rare finds from the rest. The acquisition of the "right" antique oriental rugs can enrich your living space as well be a wonderful investment.
Happy Rug Shopping!