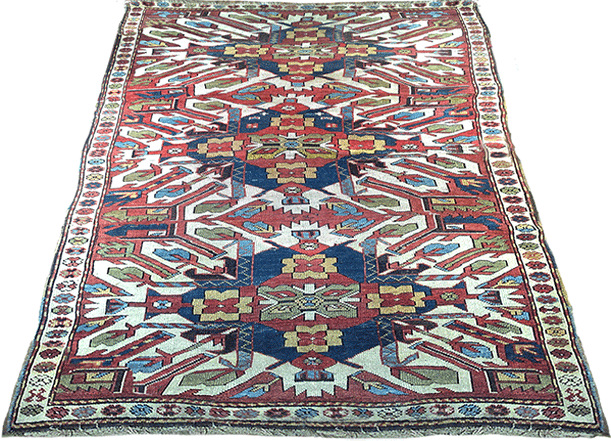 Nejad's Chelaberd Eagle Kazak antique rug is a rare find and an excellent investment!
One of the most sought after Caucasian rugs among serious Oriental rug collectors is the Chelaberd Eagle Kazak which is also sometimes called the Sunburst Kazak.
The rug's three center motifs are stylized sunburst medallions, representing life on earth and universal order. The foundation and pile are both hand spun wool colored with natural vegetable dyes.
This rug also has the most desirable ivory background color and beautiful accents of gold, yellow and blues.
A rug of this age from 1890 would normally show a lot of wear and have many
restorations however this rug is in very good condition which makes it a rare find and an excellent investment!
For more information please visit About Antique Kazak Rugs