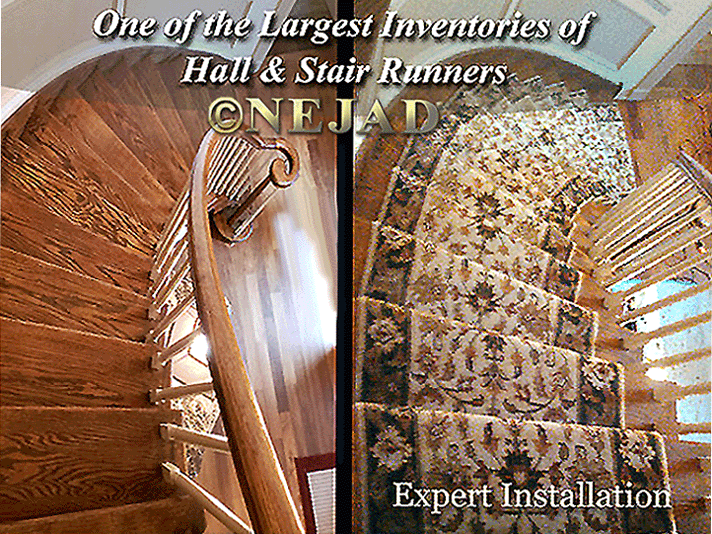 Elegant Curved Staircase Rug Runner in Newtown – Before and After Installation –
featuring classic Tabriz Runner on Winding Staircase.
Nejad Staircase Rug Runner Installations in Philadelphia,
Frenchtown, Lambertville, New Hope, Ambler, Bryn Mawr,
Center Valley, Berwyn, Villanova, Devon, Haddonfield,
Princeton, Yardley and Hopewell. Nejad is the Expert in
all types of Stair Runner Installations!
See more Nejad Curved Staircase Runner Installations like this one