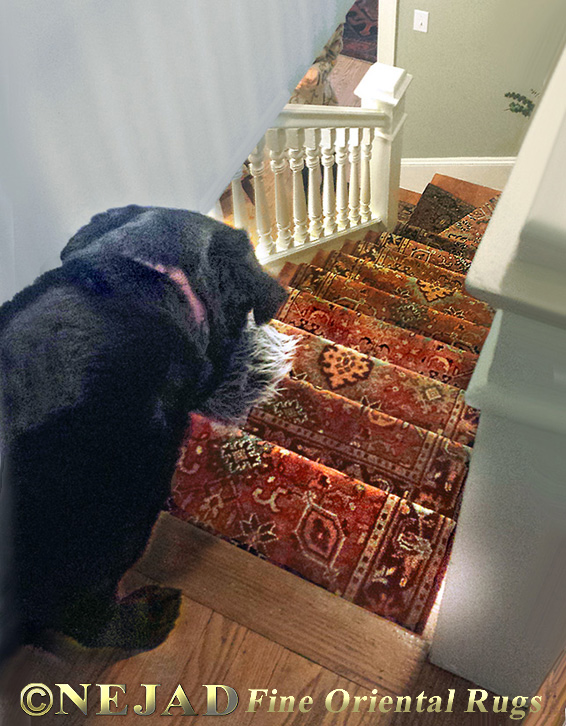 Dog Loves Staircase Runner in Villanova, PA home
Dog at top of flight of steps loves the new staircase runner installation by Nejad Rugs
in Villanova, PA home. Staircase rug runners are a great way to increase safety and comfort for you – and your pet!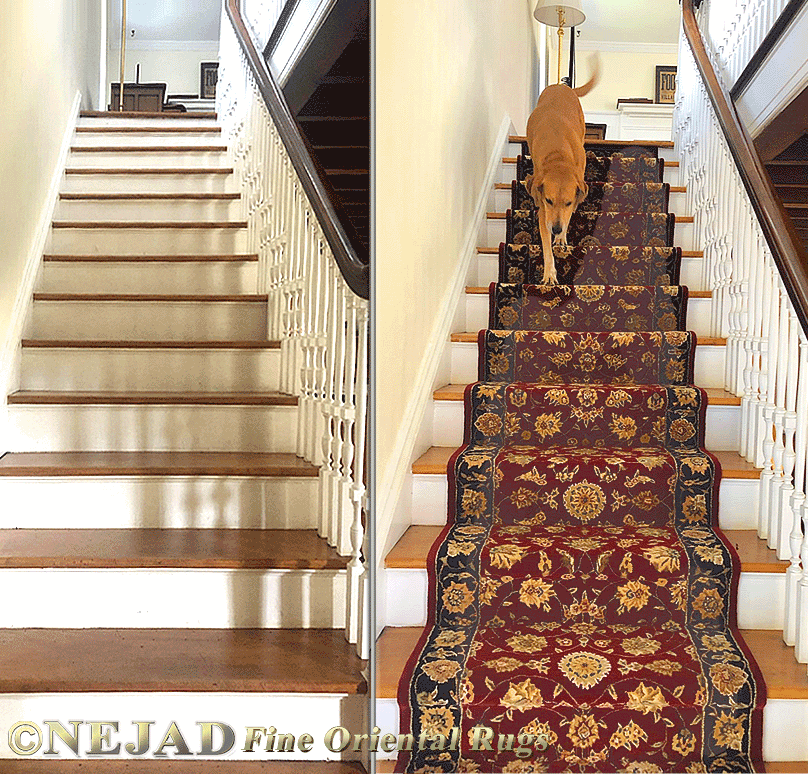 Hand Knotted Staircase Rug Runner shown Before and After installation by Nejad.
Home improvement for Pets! Dog comfortably and securely descends flight of steps
after installation of staircase rug runner in Lambertville NJ home. Stair runner installation Increases Safety for Your Pets – and you!
View more Nejad Staircase Runner Installations like this