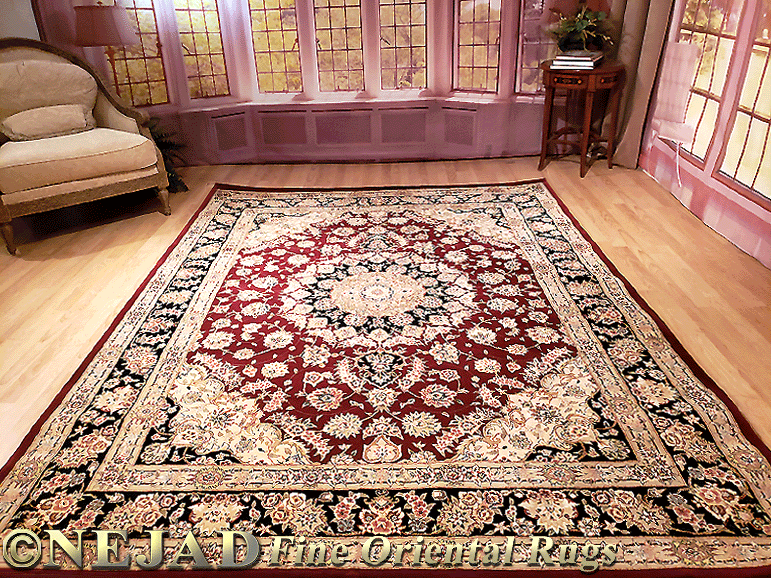 Nejad #SP011BRBK Tabriz Rug with Medallion – Full View
More info about this rug
The American Home Premiere Rug Collection offers exquisite high quality handmade
rugs featuring classic Persian designs in upscale designer colors at remarkable
prices. The velvety dense, lush, Hand-Tufted pile is made of superior quality Wool
with beautiful Silk Highlights. Imported from China – sizes up to 13′ 6″ length –
available in runners, round and ovals.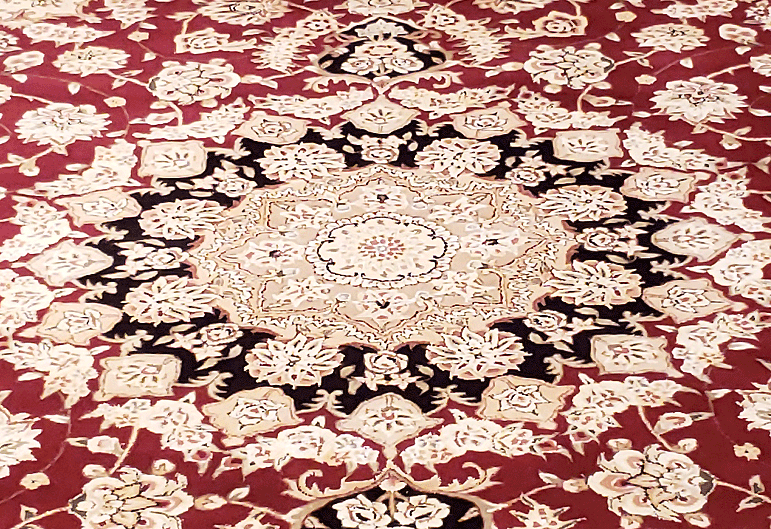 Nejad #SP011BRBK Tabriz Rug with Medallion – Medallion Detail
More info about this rug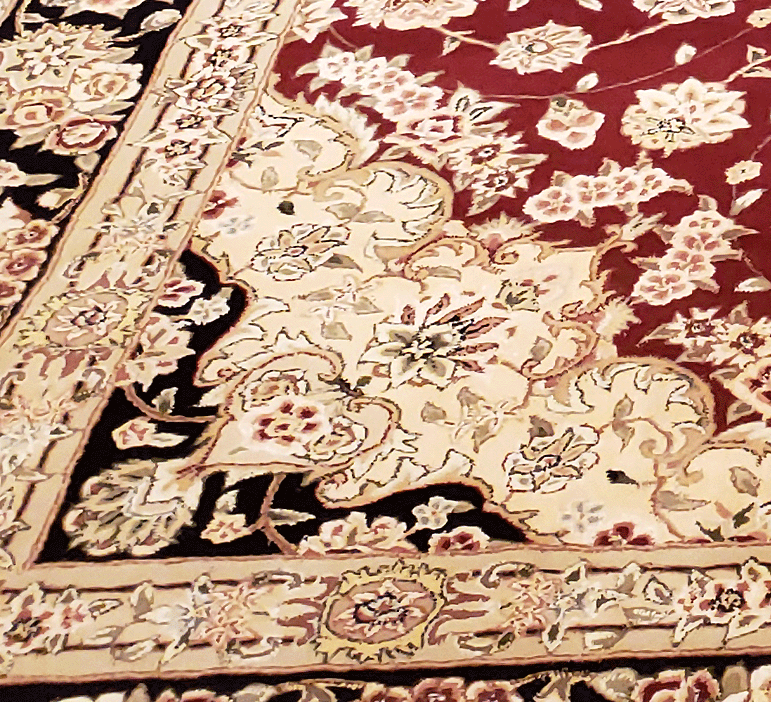 Nejad #SP011BRBK Tabriz Rug with Medallion – Spandrel Detail
More info about this rug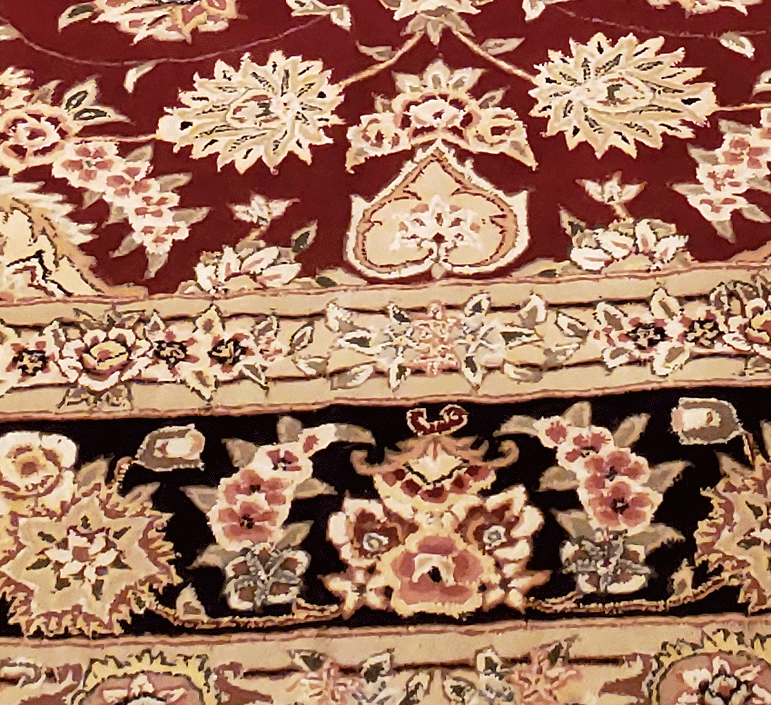 Nejad #SP011BRBK Tabriz Rug with Medallion – Border Detail
More info about this rug