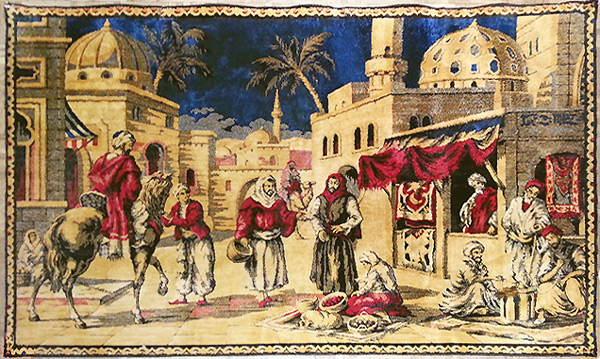 This illustrious tapestry came to Nejad from a client that was in search
of professional repair services. The tapestry had a hole through the bottom right area of the piece, about 2-3″ inches in size. After careful analysis by the experts at Nejad, the design was re-created and the tapestry's hole was restored to a very close original.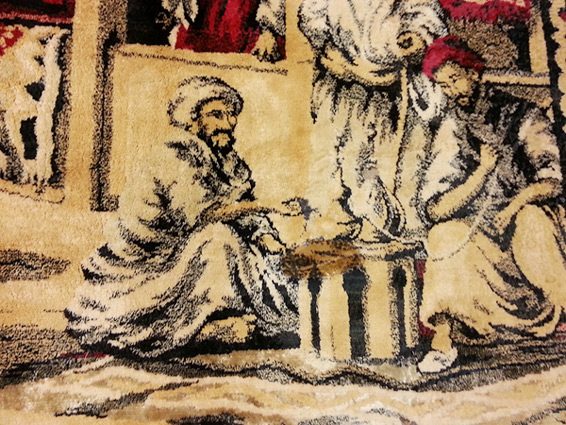 Our client had also asked for Nejad to add a wall hanging rod sleeve to the
piece so she could enjoy the comfort of the newly-repaired, picturesque tapestry in the warmth of her home.